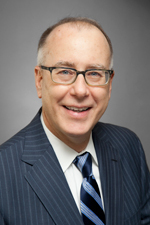 Thomas P. McGarry
Partner
tmcgarry@hinshawlaw.com
312-704-3506
Thomas McGarry is a veteran trial lawyer. His civil litigation practice emphasizes the defense of professionals in federal and state courts and …
Showing 3 posts by Thomas P. McGarry.
For several years in Illinois, Rule 1.17 of the Rules of Professional Conduct has authorized the sale of a law practice, including the sale of goodwill. Illinois Rule 1.17 provides:
A lawyer or a law firm may sell or purchase, and the estate of a deceased lawyer or the guardian or authorized representative of a disabled lawyer may sell, a law practice, including good will, if the following conditions are satisfied:
(a) The seller ceases to engage in the private practice of law in the geographic area in which the practice has been conducted;
(b) The entire practice is sold to one or more lawyers or law firms;
(c) The seller gives written notice to each of the seller's clients regarding:
(1) the proposed sale;
(2) the client's right to retain other counsel or to take possession of the file; and
(3) the fact that the client's consent to the transfer of the client's files will be presumed if the client does not take any action or does not otherwise object within ninety (90) days of receipt of the notice.
If a client cannot be given notice, the representation of that client may be transferred to the purchaser only upon entry of an order so authorizing by a court having jurisdiction. The seller may disclose to the court in camera information relating to the representation only to the extent necessary to obtain an order authorizing the transfer of a file.
(d) The fees charged clients shall not be increased by reason of the sale. More ›
Model Rule of Professional Conduct 1.6 requires lawyers to use reasonable means to protect client confidences in electronic communications. Lawyers often choose to use secure or encrypted networks for client communications. But how secure are the Wi-Fi networks at your local coffee shop? Much has been written lately about the dangers of public Wi-Fi use. However, many may not realize how dangerous the use of public Wi-Fi can be to your own privacy and personal security. My firm's deputy general counsel and communication security partner, Steve Puiszis, found this short article describing how a hacker can readily capture information sent via public Wi-Fi. For a hacker, it's almost as easy as child's play. Steve recommended that we all take a minute to read this eye opening article and send it to others who use public Wi Fi. More ›
​Tom McGarry (Chicago) and Tom Sukowicz (Ft. Lauderdale) authored the article, "Investing in a Client's Business Is Risky Business," in the November issue of Chicago Lawyer magazine. The article discusses the Illinois Rules of Professional Conduct's recommendations for a lawyer investing in a client's business. Please visit Chicago Lawyer magazine's website to read the full article.
Search

Subscribe via Email


Subscribe to this blog's feed

Follow us on Twitter
Blog Editors