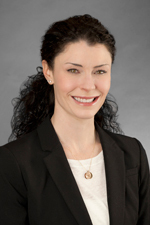 Kendra L. Basner
Partner
kbasner@hinshawlaw.com
415-362-6000
Kendra Basner represents clients in a variety of litigation matters from general civil litigation to complex insurance coverage disputes. Her …
Showing 8 posts by Kendra L. Basner.
On April 21, 2016, the American Bar Association ("ABA") Standing Committee on Ethics and Professional Responsibility released Formal Opinion 474, addressing referral fees under Model Rule 1.5(e) and the impact of conflicts of interest under Model Rule 1.7. The opinion makes clear that pursuant to Model Rule 1.5(e)(1) a lawyer may only receive a fee from referring a case to another lawyer not in the same firm if the referring attorney performs legal services for the client on that referred matter or assumes joint responsibility for the representation. Rule 1.5(e)(2-3) further mandates that the client must agree to such fee arrangement in writing, including the share each lawyer will receive, and that the total fee must be reasonable. More ›
Beginning July 1, 2015, California lawyers will be held to a new standard of discipline for attorney misconduct. Earlier this month, the State Bar of California approved a comprehensive overhaul of the state's attorney discipline system, implementing the first significant change to "The Standards for Attorney Sanctions for Professional Misconduct," since the standards were first adopted in 1986. More ›
It happens more and more. A client posts a highly critical online review of legal services you provided. What can you do to protect your reputation and your business? What standards govern your actions?
Two State Bar Association Ethics Opinions, from New York and Pennsylvania, have addressed this precise issue:
New York State Bar Association Committee on Professional Ethics Opinion 1032, Responding to a former client's critical commentary on a website (October 30, 2014)
Pa. Bar Assoc. Formal Op. 2014-300, Ethical Obligations for Attorneys Using Social Media, 2014
More ›
You've heard the old adage, "a lawyer who represents himself has a fool for a client." See Kay v. Ehrler (1991) 499 U.S. 432, 438. But do you know why? Though the saying is familiar, many lawyers and law firms continue to represent themselves in disputes. Is it all about the Benjamins? More ›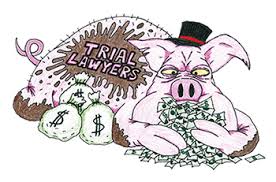 On Thursday afternoon February 26, 2015, at the 14th Annual Legal Malpractice and Risk Management ("LMRM") Conference in Chicago, Illinois, professional liability litigator and partner of Hinshaw & Culbertson LLP's Boston office, Marissa Delinks, will lead a panel discussion on the topic of self-representation by attorney litigants. Each year more lawyers decide to represent themselves, or are represented by others within their firms, in cases varying from fee disputes and malpractice cases to personal legal matters. More ›
The search for funds to satisfy a judgment against your client or former client may lead to your door and your malpractice insurer! Every year more and more lawyers are targeted to supplement the financial shortfalls of their "judgment-proof" clients. In these situations, a legal malpractice claim could be pursued in either state court or bankruptcy court, depending on the client's circumstances. Learn now to navigate the mysteries of the unfamiliar Bankruptcy Court and what to do if you find yourself before a bankruptcy judge . More ›
Cognitive decline and professional competence of lawyers and clients are issues that every law office and lawyer need to be aware of and addressed before harm and damage result. Although often associated with aging, other potential causes can include substance abuse, depression and sleep deprivation. High-functioning professionals, such as lawyers, often mask a decline in professional competence longer than those others. Undetected cognitive decline can affect not only a lawyer's fitness for performance and duty, but also impede the ability of another lawyer to defend the impaired lawyer against a legal malpractice claim. More ›
Rapper Biz Markie isn't the only one questioning the meaning of a "friend." Blog posts, Facebook, Twitter and other online social networks all have the potential to be useful litigation tools. Let's face it (pun intended), who among us hasn't googled opposing counsel, the opposing party, witnesses or even the judge? Although many of us may be careful to constantly monitor our own privacy settings, most lay litigants, who are not used to being on anyone's radar, may not. As the Miranda warning goes — "You have the right to remain silent. Anything you say can and will be used against you." More ›
Search

Subscribe via Email


Subscribe to this blog's feed

Follow us on Twitter
Blog Editors