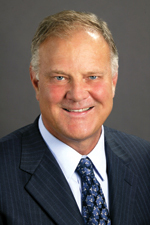 John W. Sheller
Partner
jsheller@hinshawlaw.com
310-909-8080
For more than 36 years, John Sheller has defended lawyers, accountants, insurance agents, real estate brokers, appraisers and stock brokers in …
Showing 2 posts by John W. Sheller.
On November 25, 2014, in the decision Edwards Wildman Palmer v. Superior Court of Los Angeles County (No. B255182), discussed in an earlier blog post, the California Court of Appeal delivered an excellent, bright-line opinion, protecting discussions between firm members and their in-house general counsel, relating to possible liability, including methods of dealing with a complaint or claim made by current client of the firm. This question has been a moving target for California law firms for many years. More ›
Last week in San Francisco the ABA held its annual National Legal Malpractice Conference, sponsored by the Standing Committee on Lawyers' Professional Liability. One of the more novel panel topics of the symposium was Assessing Cognitive Decline in a colleague, our profession or firm.
Dr. Jonathan Canick, M.D., an expert on the science of the aging process and its purported negative affects on mental function on the one hand and the often overlooked acquired wisdom on the other hand. Dr. Cannilk pointed out that the current great mass of aging baby boomers coupled with longer life spans have provided a test lab to ask an important question: just because I am getting into AARP territory, should I expect to experience a steady loss of mental acuity, or dementia, due solely to age? Dr. Cannik assures us the science says "NO". More ›
Search

Subscribe via Email


Subscribe to this blog's feed

Follow us on Twitter
Blog Editors