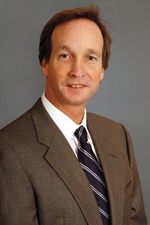 Desmond J. Hinds, Jr.
Partner-in-Charge of Los Angeles
dhinds@hinshawlaw.com
310-909-8009
Desmond Hinds has over 30 years of experience as a civil trial attorney representing clients in the state, federal, state bar and appellate courts …
Showing 1 post by Desmond J. Hinds, Jr..
In a legal malpractice case, Kumaraperu v. Feldsted (2015) 237 Cal.App.4th 60, 187 Cal.Rptr. 3d 583, a California intermediate appellate court held that a client's criminal forgery prosecution allegedly resulting from negligent legal advice was not reasonably foreseeable. Therefore, the Attorneys' advice could not be the proximate cause of the client's injury.
In Kumaraperu, the Plaintiff alleged her Attorneys negligently advised her to draw a check on an account she owned, but on which she was not a signatory, and to deposit the funds into another account, thereby exposing her to criminal forgery prosecution. More ›
Search

Subscribe via Email


Subscribe to this blog's feed

Follow us on Twitter
Blog Editors