Showing 7 posts from September 2014.
Cognitive decline and professional competence of lawyers and clients are issues that every law office and lawyer need to be aware of and addressed before harm and damage result. Although often associated with aging, other potential causes can include substance abuse, depression and sleep deprivation. High-functioning professionals, such as lawyers, often mask a decline in professional competence longer than those others. Undetected cognitive decline can affect not only a lawyer's fitness for performance and duty, but also impede the ability of another lawyer to defend the impaired lawyer against a legal malpractice claim. More ›
In a recent speech to the Young Lawyers Division of the UJA-Federation of New York to promote his new book Uncertain Justice, Harvard Law professor Lawrence Tribe urged young lawyers at Big Law firms to demand that the law firms live up to their professional obligation to provide pro bono legal services. He also noted that there is a crisis in deportation and child custody cases — vitally important civil matters — where there is presently no constitutional right to counsel.
Click here to read an Above the Law article about the speech.
"A motion for sanctions!? How can they do that!? All I did was try to advance my case, be candid with the court, and file an offer of judgment as evidentiary support. . . . " More ›
Last week in San Francisco the ABA held its annual National Legal Malpractice Conference, sponsored by the Standing Committee on Lawyers' Professional Liability. One of the more novel panel topics of the symposium was Assessing Cognitive Decline in a colleague, our profession or firm.
Dr. Jonathan Canick, M.D., an expert on the science of the aging process and its purported negative affects on mental function on the one hand and the often overlooked acquired wisdom on the other hand. Dr. Cannilk pointed out that the current great mass of aging baby boomers coupled with longer life spans have provided a test lab to ask an important question: just because I am getting into AARP territory, should I expect to experience a steady loss of mental acuity, or dementia, due solely to age? Dr. Cannik assures us the science says "NO". More ›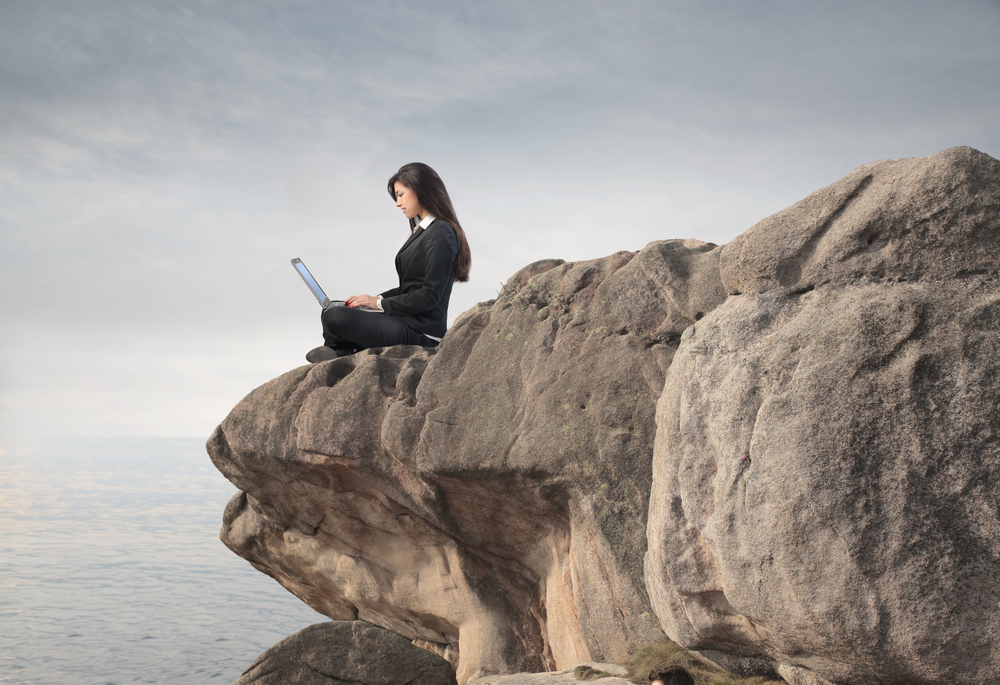 The struggling economy of recent years, and advances in technology that allow attorneys to practice law from almost anywhere they can get a signal, have made the "virtual law office" or "VLO" an attractive alternative to the traditional separate physical legal office. While the VLO provides an attorney with flexibility, it raises heightened confidentiality and ethical concerns that may be overcome with proper disclosure and security precautions. More ›
We are so proud of our partner and leader Ronald E. Mallen for being named "Lawyer of the Year" in the Legal Malpractice Law – Defendants category in San Francisco by Best Lawyers.
Mr. Mallen has practiced in the area of legal malpractice for more that 40 years and has been co-author of the leading treatise in the field, the five-volume work, "Legal Malpractice," which is updated and published annually by Thomson Reuters. Mr. Mallen is certified by the California Board of Legal Specialization as a legal specialist in Legal Malpractice Law.
In recent years, the bankruptcy trustees of dissolved law firms have sought to claw back post-dissolution profits from the new firms to which the dissolved firms' lawyers have moved as an asset of the dissolved firm's bankruptcy estate. The issue stems from a 1984 California case, Jewel v. Boxer, 156 Cal. App. 3d 171, which the trustees have argued, in an array of cases around the United States, established the "unfinished business rule" with respect to matters that had been commenced but not completed at the dissolved firms. More ›
Search

Subscribe via Email


Subscribe to this blog's feed

Follow us on Twitter
Blog Editors